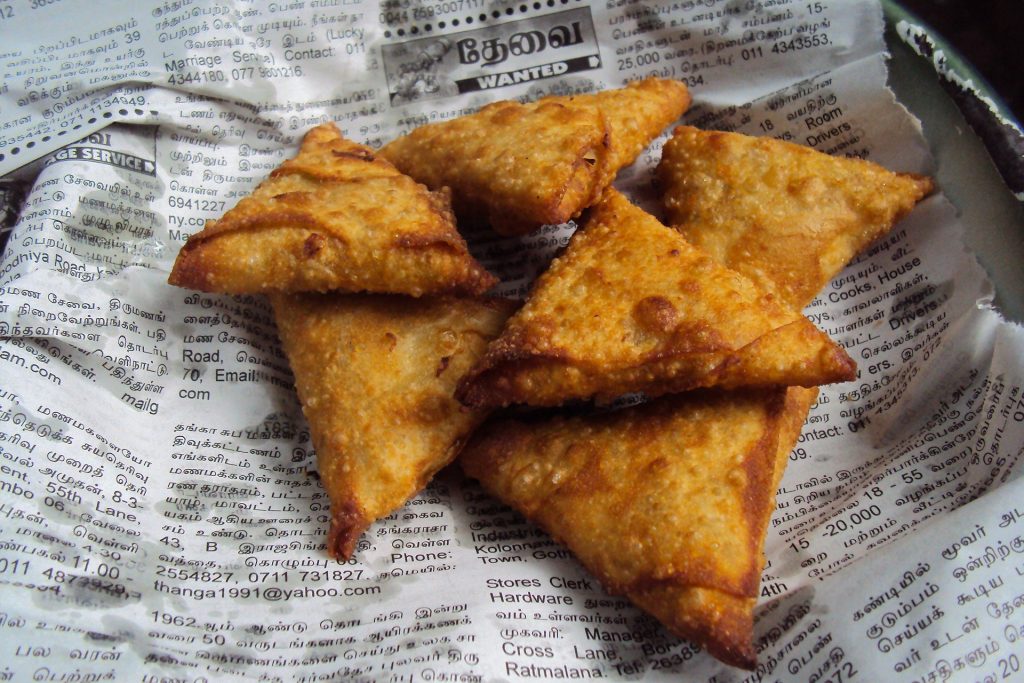 Are you a foodie? Or just generally interested in different food cultures? Well, keep reading an learn about the 7 must eats in Tanzania.
Chapati
The traditional pancake / flatbread of the country. Chapati is made out of wheat, water and salt, and cooked in oil. It is often to find in the morning, but is delicious as bread for soup.


Banana beer
Yes, you read it correctly. In Tanzania there are many different sorts of bananas and some are used to make banana beer. However banana beer does not have a high concentration of alcohol.


Samosa
Samosa is a triangle of dough with filling fried in oil. The filling typically consists of onions, peas, potatoes and spices. Samosa is often cooked as a vegetarian dish, but it can also be cooked with meat, most often mutton or chicken.


Vitumbua
Vitumbua is a coastal east-African dish made of rice or rice flour and coconut. They are delightfully delicious and is a nice alternative to a afternoon sweet snack or mornings pastry.


Pilau
Tanzanian pilau rice is often difficult to separate from its Indian roots. However, when it comes to African cuisine, pilau is East Africa's ubiquitous rice dish and it often extends beyond its coastline from Zanzibar into the Indian Ocean islands such as Mauritius. Tanzanian pilau has slight nuances from its Indian counterpart. Other pilau recipes will often include bay leaves, saffron, ground coriander seed and turmeric.


Pumpkin soup
Noting much to explain here, other than it is stunningly good, very tasty and made out of local gigantic pumpkins. Try it with Chapati.


Chips mayai
Chips mayai is a common food found in Tanzania, East Africa. Basically it is an omelette with French fries. Chips refer to what the Brits call French fries. Mayai means egg in Kiswahili.