Frequently Asked Questions
Here we answer your frequently asked questions. If there are still any remaining questions, please do not hesitate to contact us!
1. Everything that's important prior to arrival
Which airport do I have to fly to?
There are two airports near Arusha, Kilimanjaro (JRO) and Arusha (ARK). Kilimanjaro is an international airport, and Arusha is a domestic airport. You can often find cheaper flights to JRO, so that should be your first choice. We will pick you up at any time, day or night, so please choose the flight that suits you best.
Which vaccinations are needed? Should I take a malaria prophylaxes?
Information about travel vaccines and health advice for Tanzania can be found on your country's Ministry of Foreign Affairs website, and on the World Health Organization's website. We recommend you visit a doctor who specialises in tropical diseases before your trip, to get any vaccines or medicines you may need.
To volunteer in Tanzania you will need an Ordinary visa for the purposes of humanitarian and charity activities. Most countries can easily obtain the visa on arrival at the airport. It costs $US50 ($US100 for American citizens), is valid for three months and can be renewed once. If you plan to stay longer than six months you need to apply for a Resident Permit.
We recommend you have health insurance for your trip to Tanzania. Health care is not expensive here, but in case of an emergency your insurance can arrange for you to return to your home country for better treatment.
What's the exchange rate from Euro, Pound and Dollar to Tanzanian Shilling?
Fluctuation in the exchange rate is common but currently it is: 
1 Euro = 2.700 Tsh
1 GBP = 3.000 Tsh
1 Dollar = 2.300 Tsh
Which languages do locals speak in Tanzania?
English and Swahili are both official languages in Tanzania, although English is not widely spoken. At your project we will make sure that there is at least one person who speaks English. Also we offer Swahili lessons for a small fee to make your everyday life easier. Read more about Tanzania here.
2. Everything that's important during your stay
How can I access my money?
There are many ATMs in Arusha. All of the ATMs accept Visa and Mastercards. Payments with credit cards are only possible in large supermarkets and shops, at any other place only cash is accepted. Do not bring Travellers Cheques as you will be unable to cash them.
Is there a washing machine in the hostel?
There is a washing machine in the hostel, but it is mainly used by our staff to clean the bed linen. Buckets are available to wash your laundry yourself by hand, and the machine can also be used for 15.000 Tsh.
How can I stay in contact with my friends and family?
We recommend buying a local sim card. After you arrive we will take you on a town tour and help you buy one so you can use the internet to stay connected with family and friends.
How much extra money do I need to plan per week?
How much you spend depends on your personal spending habits. Some examples of local prices include: bus rides in town cost 400 Tsh and taxis start from 5.000 Tsh. Local meals start from 2.500 Tsh and western style meals are around 15.000 Tsh. A beer cost between 2.500 and 5.000 Tsh and cocktails start from 10.000 Tsh. Fabrics for the tailor start from 12.000 Tsh and tailor made clothes start from 10.000 Tsh. Souvenirs can be found from 3.000 Tsh onward.
3. All about the hostel and your project
What are my working hours?
The working hours vary depending on the project. Usually you will work Monday to Friday, from morning to afternoon. In some projects it is possible to also work on the weekend if you wish. You can discuss the exact working hours on site with your project managers.
Where can I eat lunch during my work?
Some of the projects provide their volunteers with lunch. If your project does not provide lunch your project manager can recommend a nearby restaurant, where local food is served from as little as 1.000 Tsh.
What is the security like in the accommodation and Arusha?
Our house has a secure two-meter-high wall, a daytime watchman, a night guard and our guard dogs. Arusha is generally safe but it is best to take a taxi in the evenings rather than walking. When you arrive we will give you all the tips you need to know on how to stay safe.
What kind of requirements do I need to participate in the projects from Viva Tanzania?
We welcome anybody who is open to new cultures, and who wants to contribute to meaningful projects in Tanzania. Work experience in the chosen field is welcome but is usually not a requirement. If a project has specific requirements they will be listed on the project page. A basic knowledge of English, and the willingness to learn some Swahili words are necessary.
Please note to work in our projects you must send us an "Police Clearance Certificate". And upon arrival all volunteers are required to sign our "Code of Conduct". Those volunteers working with children must also sign our "Child Protection Policy".
What's the minimum/maximum time I can participate in a project?
The minimum stay is two weeks. But it will take a few days to settle in and learn about your project and the best way you can support. The longer you work in a project, the more you and the project will benefit. Due to visa regulations the maximum time you can spend as a volunteer or intern in Tanzania is three month.
How will I be accommodated?
I am vegetarian/ vegan or have allergies. Is this a problem?
At the hostel there is a hot cooked meal every evening, and there is always a vegetarian/vegan option. And our host families can cater for any dietary restrictions too. In the registration form please inform us if you have any allergies, and we will take care of your requirements.
How do I get to my project?
On the first day at your project we will take you there, usually by public transport, and show you how to get back and forth safely. Or, if it is close we will show you how to walk there. For projects that are located far from our hostel, we recommend accommodation with a nearby host family. In the project descriptions we have written the distance between the hostel and each project.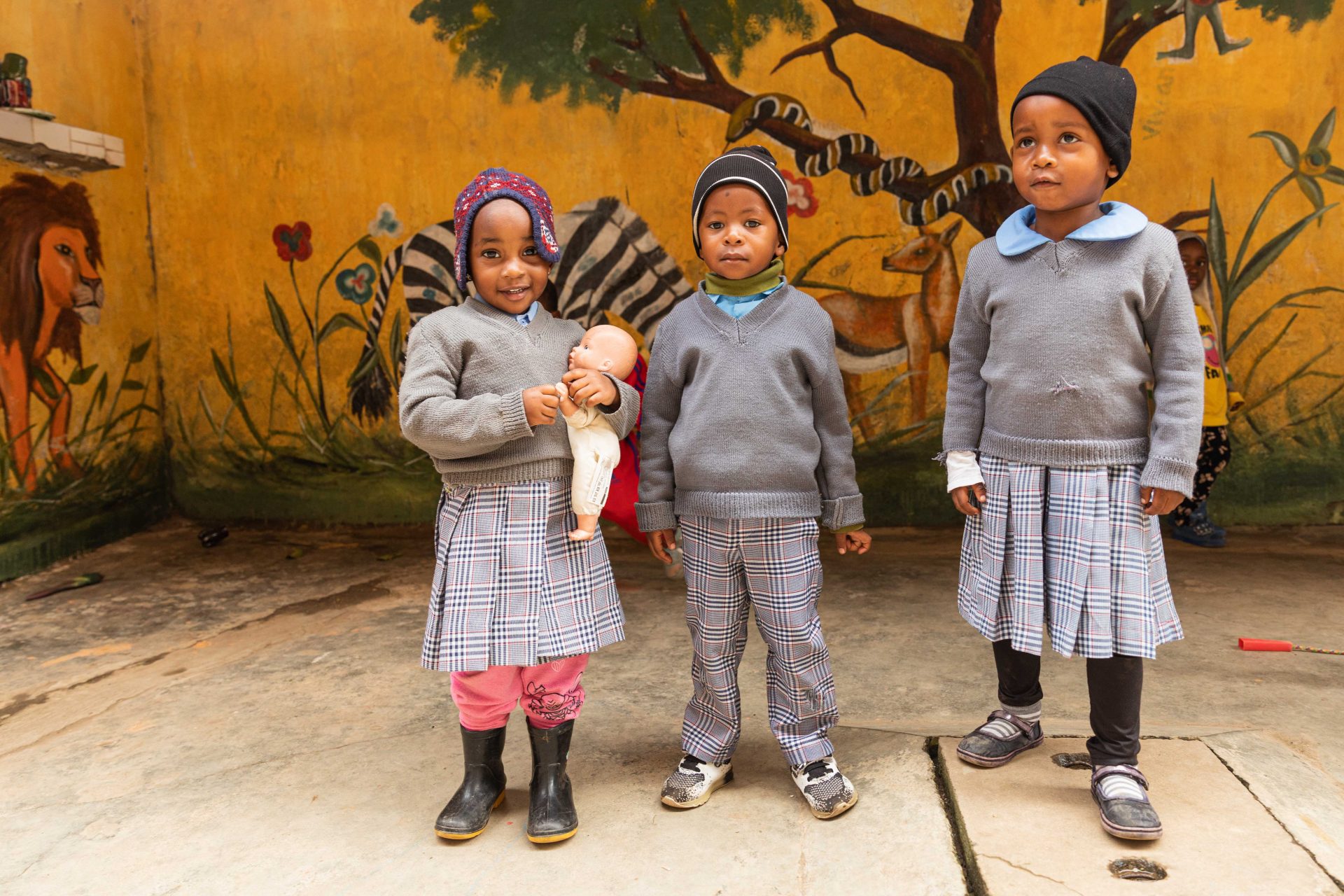 We do not offer volunteer work and internships in orphanages in our program. We areoften asked why not? The answer …