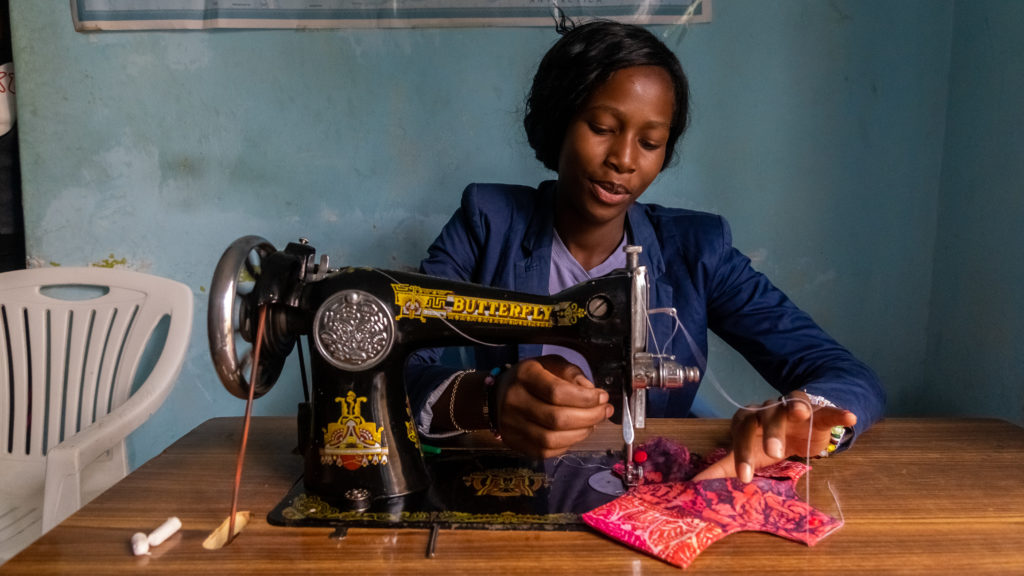 The Shadow of Success for Street Youth of Arusha project was founded in 2013 by Ayubu Kazana. We were lucky enough to spend our day with him and some of the young adults he works with. The project's work is truly incredible and something we wanted to share with you all.
I don't have enough time (or enough of a word count) to tell you everything they do (it's a lot, and all amazing) but for a rough idea; they provide street children with health insurance as well providing them with lunch, advice and a little bit of TLC each week. They also provide young women lessons and sewing machines to help them accomplish their dreams of becoming designers (the office wall of Shadow of Success is covered with the young adults dreams on their vision boards) and gaining an education.
We spoke to Ayubu and asked what other work he does and he told us that he had recently been visiting some of the women in the villages and realised they had no access to sanitary products. This inspired him to work with the women in his project to create reusable sanitary towels (designed and manufactured by the girls) which he will give to women in need free of charge.
Not only that, Ayubu also offers education to young people on growing their own vegetables. While it's rainy season here, there isn't much luck when it comes to farming so it's very difficult, however he still wants people to know the basics, so he has started teaching how vegetables can be grown – in reusable woven bags! As from there we were all ready to carry our bags, get in the dala dala and get home.
We really had a great time in Shadow of Success, learning a lot about them and their work. They also work with street kids providing lunches but that's a blog post for another day!