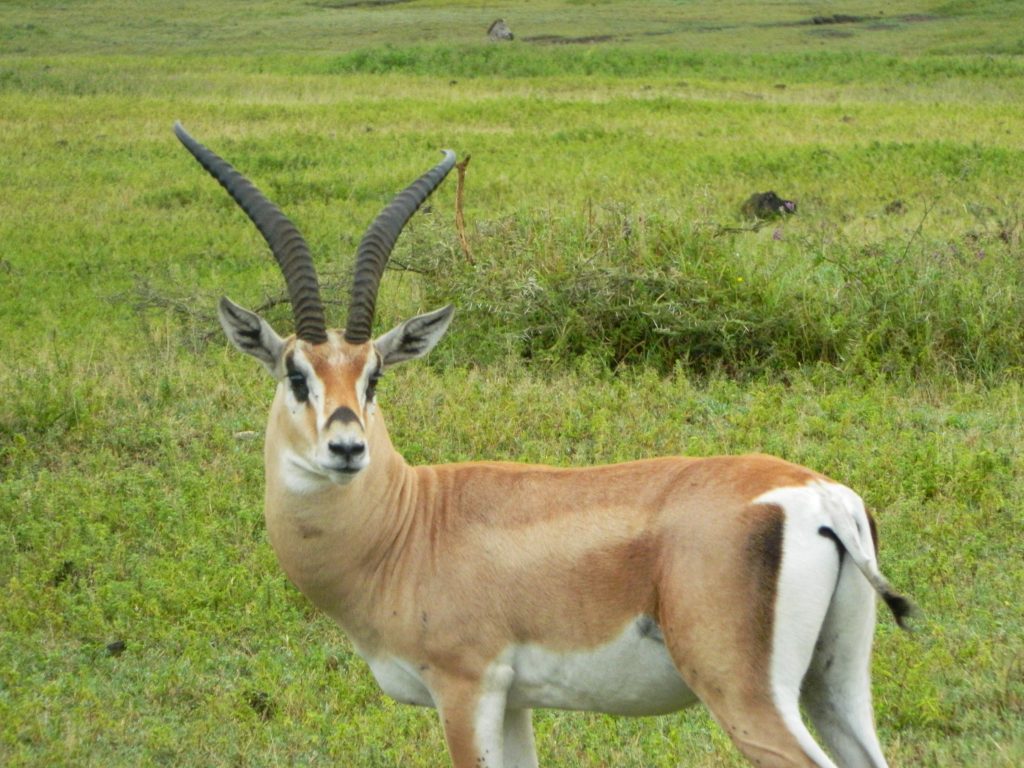 These are the inside tips of places to visit and to have a great adventure that are not so crowded with tourist. But still are stunningly beautiful – keep reading and get an idea of where you can bend from the original beaten track.
Usambara Mountains
Even though most tourists go to Kilimanjaro and this mountain is the most famous one it is definitely not the only breath-taking mountain to climb. Southeast of Kilimanjaro the Usambara Mountains are to be found. The mountains are two rocky assortments that are surrounded by virgin tropical forest and teemed with bird life. If you are into hiking and culture, the Usambara Mountains are the perfect challenge for you with its dramatic vistas and picturesque rural villages meeting the local Sambaa, Kilindi, Zigua and Mbugu tribes.
Lake Tanganyika
Lake Tanganyika is the world's longest freshwater soda lake and one of the oldest and is located in the far west of Tanzania. The lake marks the border with the neighbouring Democratic Republic of Congo. Consequently, the lake has two opposite vegetation on each side of the lake hence the semi-arid woodland and the lush forests. Also, there are many attractive sandy beaches along the shorelines of the lake.
Pemba Island
Most of the tourist you will meet will probably be heading straight for the island of Zanzibar. However, don't get fooled, Zanzibar is not your only option for picture-perfect white sand beaches! And, if you prefer to avoid the peddlers and their sales pitches, Pemba Island is the favourable place for you. Pembla Island lies in the same archipelago as Zanzibar with just 50km of water separating the two Islands – however they could not be more different from each other.
Lake Natron
Close to the border to Kenya lies Lake Natron, Tanzania's answer to the Kenyas flamingo-loving lakes. This shallow lake is a paradise for flamingos and thanks to the water's high content of minerals the lake Natron has become one of the world's most essential flamingo breeding grounds.
Little Chem Chem
Perhaps one of the best unrevealing concessions in Tanzania is Little Chem Chem, which is bordering to Tarangire National Park and close to Lake Manyara. Little Chem Chem therefore benefits from the local wildlife population that are found within these national parks. The concession offers excellent opportunities for watching elephants, lions, wildebeests, zebras and buffalo traversing the 16,000 ha area.
Katavi National Park
Lastly, the wild and remote Katavi National Park is also one of Tanzania's unexpected gems. The Park is 4471 sq km and encompasses grasslands, wetlands and undulated wooded terrain as well as home to an extraordinary number of African wildlife. In the dry season you can expect to see several thousand buffalo, hippo and crocodile as well as smaller numbers of elephant, giraffe, zebra and lion.